08 Sep 2023
'The Year Starts Here!'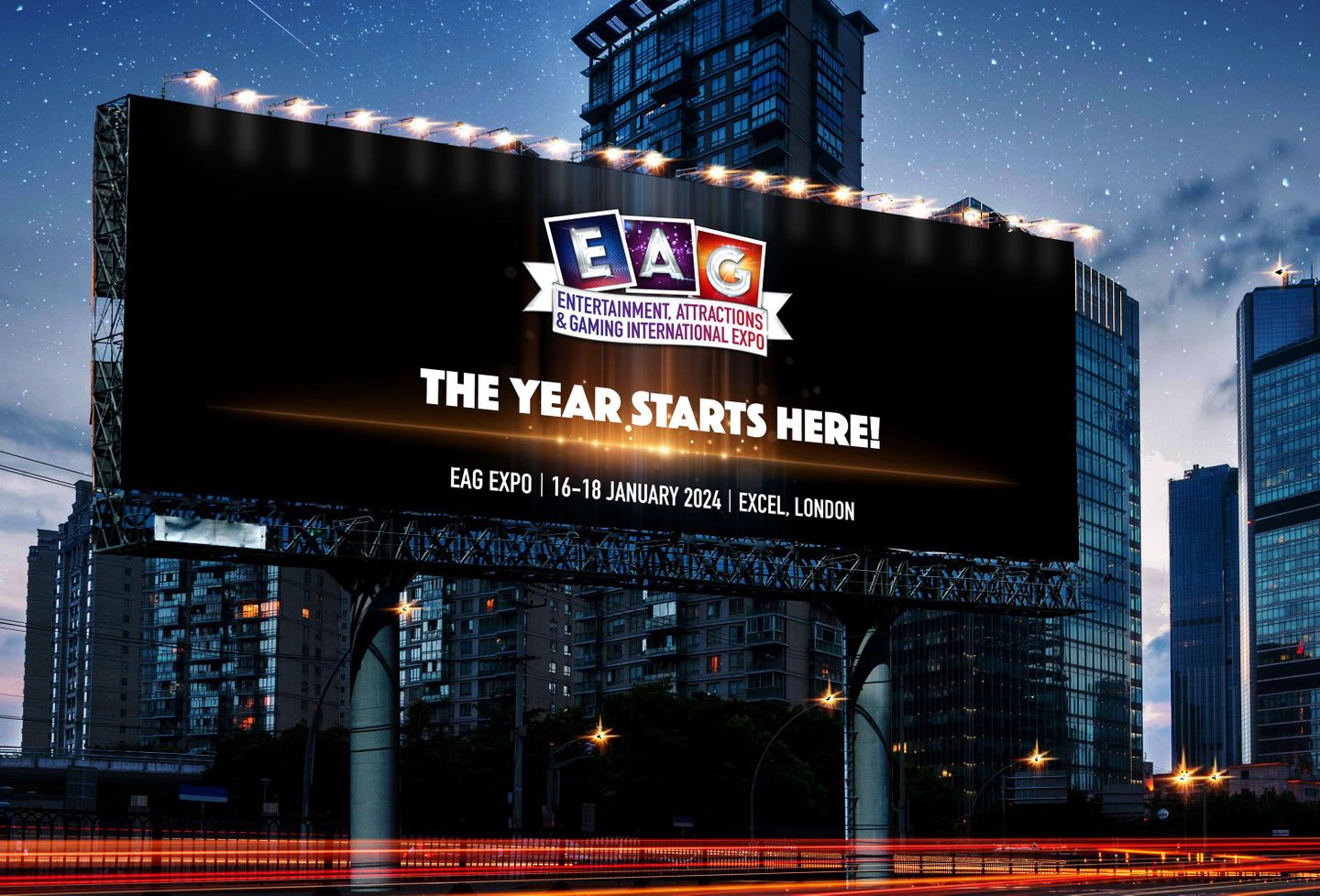 The world's only business-to-business exhibition which brings together low-stake land-based gaming and out of home pay-to-play amusements, the theme highlights how EAG sets the tone for the year ahead attracting thousands of buyers drawn from all sectors of the industry including family entertainment centres, adult gaming centres, piers, visitor attractions, bars, clubs, bingo halls and bowling centres.
Nicola Lazenby who celebrates 12 months as EAG Show Director following her September 2022 appointment to the post explained the inspiration for and authenticity of the messaging. "Speaking with both EAG exhibitors and EAG visitors in the lead-up to, during and after the 2023 show it became clear that both groups see EAG as being pivotal to the year ahead" she explained.
"The conversations which take place at ExCeL in January to a large extent sign-post the industry's direction of travel for the remainder of 2024. There are more than 100 brands and companies represented on stands at EAG and all of them timetable their R&D programmes so that products can be unveiled at show - which explains why EAG represents such a trusted resource for buyers wanting to keep their venues up to date and competitive."
John White CEO of bacta, believes the 2024 edition is timed perfectly for exhibitors to show their latest portfolio of gaming machines incorporating some of the proposals outlined in the UK Government's White Paper on gambling reform. White, who has led the industry's engagement with government following publication of the White Paper said: "With proposals such as the opportunity to have 50 percent of an adult gaming centre or bingo hall made-up of higher jackpot B3 games and the potential for cashless play scheduled to go live in summer 2024, EAG is a perfect platform for games creators to demonstrate prototypes thereby enabling operators to see what's on offer and to hit the ground running once the new proposals go live. In addition, we may have some indication from Government as to whether or not it will support changes to the maximum permitted stakes and prizes on gaming machines which will also impact the EAG experience."
Launching the campaign EAG Chairman, Martin Burlin added: "Having navigated the pandemic which effectively closed the land-based sector, EAG 2023 successfully bounced back with a new Show Director, and an attendance which was up 36% on the 2022 figure. Delivering the perfect combination of the latest show-stopping gaming and amusement product, a free seminar programme packed with business-relevant content and hubs dedicated to the bingo sector and to safer gambling, EAG is the perfect event at which to start the business year."
The campaign in support of EAG 2024 will seek to build on the solid foundations set in January which featured a total of 72 exhibitors, displaying the latest innovative products from over 100 brands and occupying 80 stands.