05 Jan 2023
December boost to record year puts Eurotek in strong position for EAG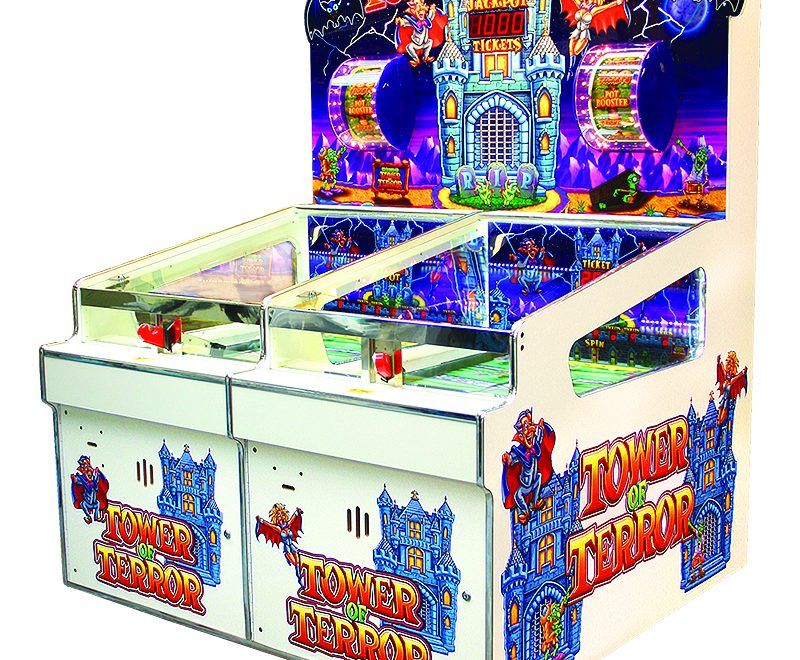 After overcoming supply chain challenges to deliver a 'record' 163 pushers this year, Eurotek could have been forgiven for expecting a peaceful Christmas, however, the manufacturer's strong product selection saw demand remain high right through to the end of the year.
Having enjoyed a particularly rewarding EAG 2022 and its "significant contribution to our order book," the company is now looking to build on growth at this year's show, with owner Dave Ellis revealing that sales showed no signs of slowing down in December.
This was confirmed on the morning of the first day of December when a six-figure sum of machines were sold by Eurotek. "Business just took off," said Ellis. "The Tower of Terror and Snake and Ladders Closed Loop Rolldowns have proved incredible."
"It's a natural upgrade for a 2p Rolldown. It ends the need to collect 2ps and can provide the perfect price of play upgrade to 3,4,5 or 10p play."
The Snakes and Ladders two-player Closed Loop Rolldown is set to be a star product at this year's show, allowing customers to upgrade older 2p Rolldowns to run on 5p play, and collect pound coins.
With Eurotek alone having provided almost 1,000 2p Rolldowns to the market, it is likely many operators will share Ellis' excitement over the upgrade product, as well as Eurotek's new Dracula's Pots of Tickets four-player pusher.
Pushers look set to remain a strong segment for Eurotek, with Walton Pier owner Russell Bolesworth having given a clear indication of their continued popularity by purchasing 24 of the manufacturer's top-performing machines last season.
However, with supply and inflation issues continuing to create setbacks across the industry, Ellis acknowledged the patience many operators have demonstrated over the last 12 months, stating: "I think we'll need to see more of that flexibility after EAG 2023."
"We have already sold all the stock we built to carry us through, along with the next 20 cabinets coming into the factory."
The industry supply issue, clearly, remains a crucial factor – the supply of hoppers from Asahi Seiko, for example, is slow out of Japan – but Ellis maintains his optimistic outlook. Closed Loop Rolldowns continue to shift speedily: "47 have been sold already and we have hoppers for 60 till March," Ellis reassured.
The idea of a slower turnover this year is simply not on the Ellis agenda. In fact, the Eurotek boss is bullish going into EAG next week. He predicts that in 2023, the firm will deliver more cabinets than 2022, adding "that will be another Eurotek record if we pull it off."