26 Sep 2023
EAG Expo '24 to put safer gambling front and centre stage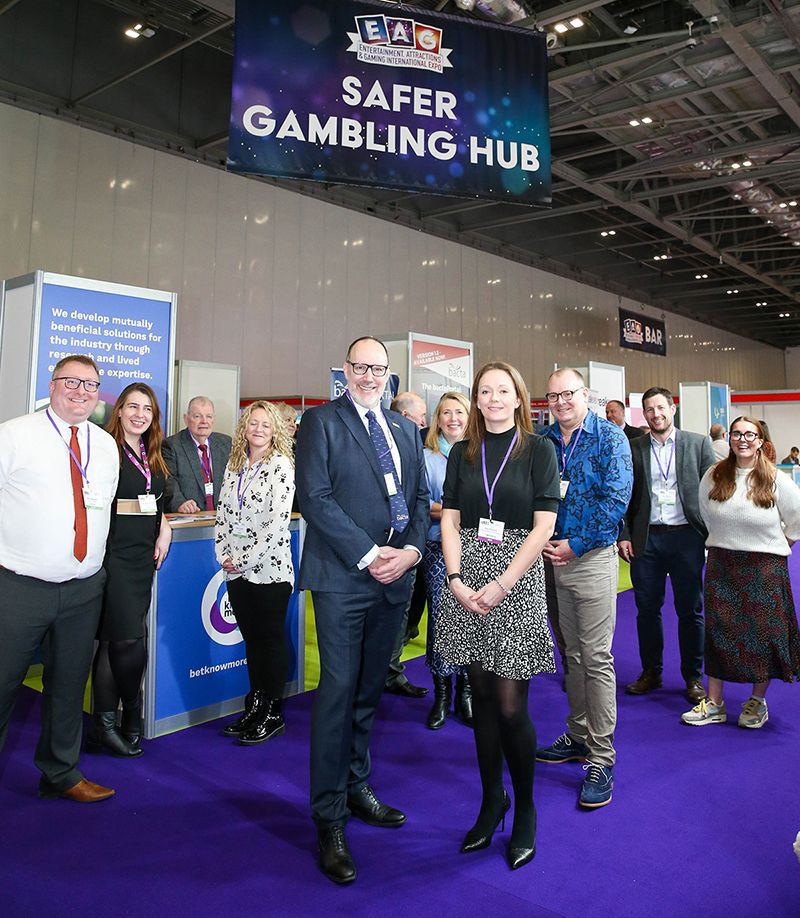 Visitors attending the 2024 edition of EAG, Expo (16 – 18 January, ExCeL, London) will have the opportunity to access the very latest developments and initiatives impacting safer gambling following confirmation that leading not for profit organisations including YGAM, Betknowmore, GamCare, Better Change and Breakeven have accepted invitations to join the Safer Gambling Hub which is part of the EAG show floor.
Bacta CEO John White believes the Hub works on two levels, engaging both low-stake gaming operators as well as external stakeholders. He explained: "EAG provides an opportunity for visitors to absorb the latest thinking and developments across product and across the industry which of course includes safer gambling. It's also extremely important that as a sector we are able to demonstrate our commitment to safer gambling and having the Hub in a prominent position on the EAG show floor does exactly that.
"I know from hosting Kay Roberts, Executive Director of Operations, Gambling Commission who opened the Safer Gambling Hub at EAG Expo, 2023 how valuable it is to be able to bring the safer gambling charities together in one place at EAG. The conversations we have in relation to safer gambling resonate with our regulators to a much greater degree when they take place within such an environment."
Martin Burlin, Chairman of EAG added: "Whilst the most important reason for attending EAG is the access it provides to the very latest low stake gaming and amusements equipment we are also committed to delivering a rounded show experience which includes the opportunity to learn about the latest industry developments and issues. The business-centric EAG seminar programme is part of that as is the Safer Gambling Hub. I am delighted that in partnership with bacta we are once again able to gift stand space to the leading safer gaming agencies and provide a single 'go to' place."
Over 4,000 operators drawn from both the amusements and low-stake gaming sectors are expected to start their business year when EAG'24 opens to the industry across 16 – 18 January at ExCeL, London.