10 Oct 2023
EAG takes its message to the market striking partnership agreements with 14 trade media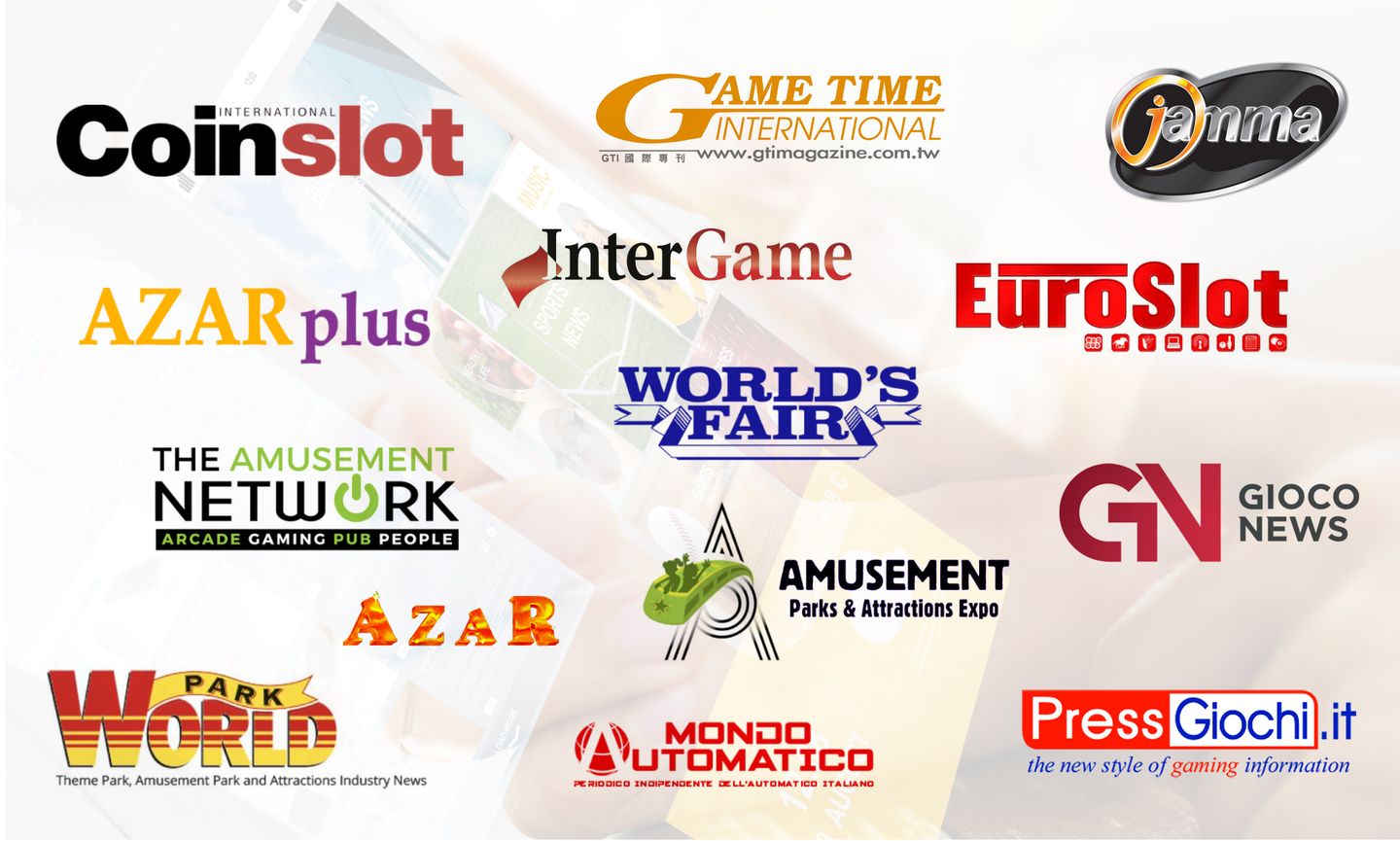 EAG, recognised for being the world's only trade exhibition to provide a platform for innovators and buyers from both the amusements and the low-stake gaming sectors is expanding its reach completing marketing partnership agreements with a total of 14 business-to-business media channels.
In addition to agreements with media including Coinslot, Intergame, Euroslot, Park World Magazine, Worlds Fair and The Amusement Network, EAG is also partnering with European b2b channels comprising Amusement Parks Attractions and Amusement Magazine, Mondo Automatico, AZARplus, AZAR Magazine, Gioco News, Press Giochi, JAMMA.it as well as the Taiwan-based Game Time International.
Explaining the strategy, EAG Chairman Martin Burlin said: "Following Covid which saw the shuttering of our customers' business operations as well as our own we have been focussed on rebuilding confidence in live events in parallel to the recovery in international travel.
"EAG 2023, which was the first to be organised by new EAG Show Director Nicola Lazenby, achieved a 36 percent year-on-year uplift in attendance and with that a strong platform from which to achieve future growth.
"One of the central planks of our strategy is to establish a series of progressive media partnerships in order to help build the EAG profile across relevant international markets. We plan to grow further the community of EAG media partners as we get closer to the show going live."
The 4,000+ operators expected to attend the 2024 edition of EAG, Expo (16 – 18 January, ExCeL, London) will have the opportunity to access the very latest product launches and innovations from over 100 leading brands, share insights and experiences with industry colleagues, learn more about the implementation of the White Paper recommendations, keep up with developments impacting social responsibility courtesy of the Safer Gambling Hub, celebrate industry excellence at the bacta Annual Awards and participate in EAG's business-centric seminar programme.
For more information on the free to enter EAG Expo: https://www.eagexpo.com