05 Jan 2023
Electrocoin prepares for take-off at EAG with new pusher-style product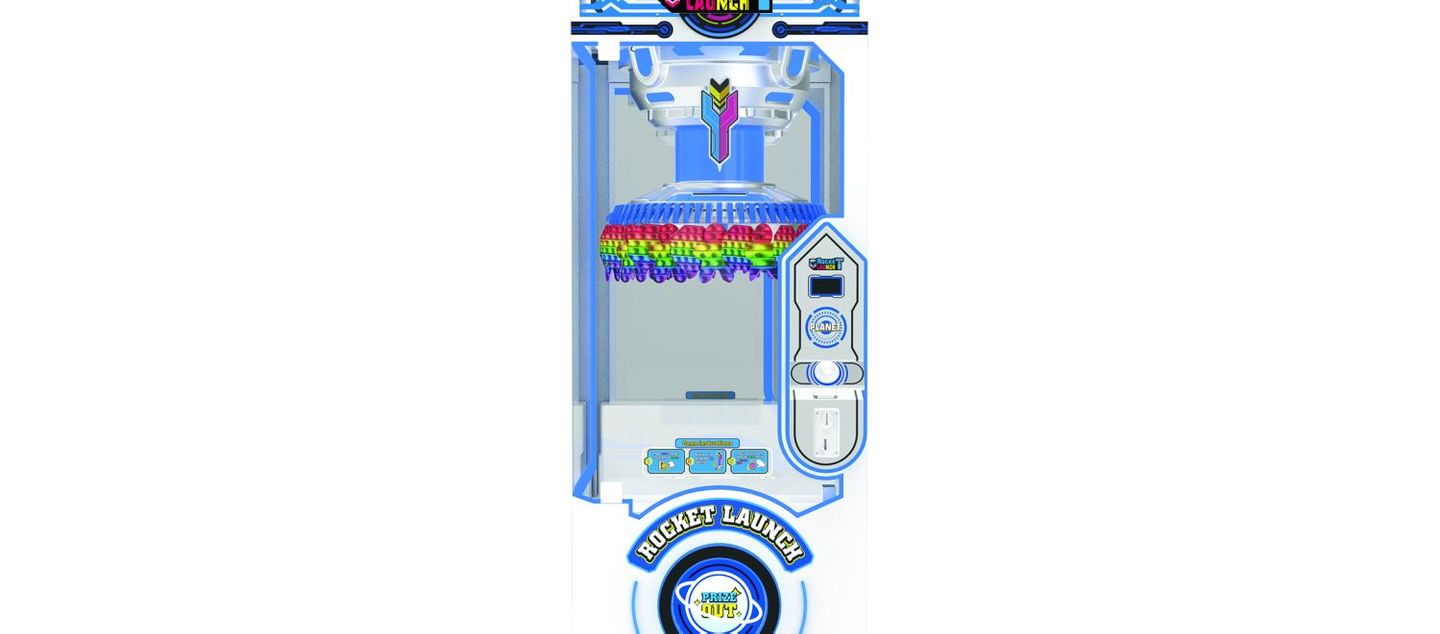 Electrocoin has begun the countdown for takeoff with its new Rocket Launch, a fresh take on the classic prize-style skill game, featuring a starry array of prize options.
The brightly-coloured cabinet with giant UFO topper impressed visitors during its first outing at IAAPA Europe in September, but is now set to go stratospheric at EAG 2023.
"It has been testing very well and is now in full production," said Electrocoin's John A Stergides. "It has its EAG debut later this month. It features an attractive cabinet with full viewing from three angles, with a display area for prizes."
Hailing Rocket Launch as "an exciting new skill prize concept to test players," Stergides anticipates the machine making a big impact at EAG, with the product's striking silhouette complimented by its engaging gameplay.
Players have to time the launch of the rocket in order to unclip prizes from the moving turntable, with operators able to set different prize values for every ten banks, providing a mixture of different prizes and helping build strong customer engagement.
"Players must insert a coin, which will begin the rotation of the turntable. On the turntable there are 56 individual clips where prizes can be hung from. Prizes are 'clipped' in on each clip and players have to skillfully and accurately press the button that will launch the rocket."
"The rocket will launch downwards, and if the rocket is perfectly aligned with the clip as it reaches the clip, it will unclip the hanging prize which will drop into the collection basket."