05 Jan 2023
Extensive testing and improvements make EAG 2023 a 'really exciting' proposition for JNC Sales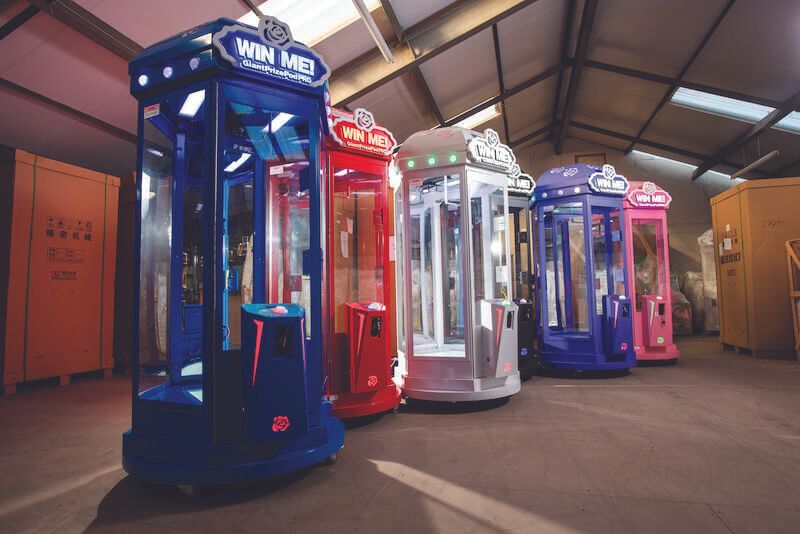 The newly expanded team at JNC Sales is 'really excited' for EAG 2023, according to sales manager Rich Clarke, who explains that the company's exhaustive product range is sure to put "smiles on customers' faces."
Q: It has been an unusual year for the industry delivering both significant opportunities and challenges, all of which makes EAG 2023 even more important. What are you hoping to get from January's show?
Rich Clarke: EAG started over six months ago for us, as we discovered new products, developed them with manufacturers and made the necessary modifications for UK and European markets. We've also had a busy summer testing them on-site. Now comes the fun bit; where we can showcase the very best – and we are really excited about this one.
Q: Looking ahead to the three days, can you give us an idea of what visitors will be seeing on your stand this year?
Rich Clarke: A real varied brand new redemption range, a stand out video shooting game, four stunning new Kiddie Rides, exclusive pushers, ever-strong cranes and stand out sports games. You can see why we're excited! We've also expanded the team, so we can't wait to meet everyone there, at what's to be a brilliant show.
Q: Now the sales pitch – what are the 'must-have' reasons for customers looking to buy your products at EAG? Is it the commercial deal, their return on investment or the fact that they're just good products people will engage with?
Rich Clarke: You know it's the machines that do the talking best! Cost effective prices, top performance and takings, and smiles on customers' faces – that's what underpins our selection and range for 2023.
I would however check out the Youtube EAG Preview list we've put together to see them all in action. Scan the QR code on our advert in this edition to take you straight there.
Q: Can you talk us through some of the new innovations and promotions that we should be looking out for at EAG?
Rich Clarke: We're very excited by the new EuroTek Wall Pushers. We have a show special on double two players. We've also frozen our 2022 prices into January for the show too.
Q: Hopefully we've got a good run at trading this year, in terms of product and development, what's your focus in the coming months?
Rich Clarke: 2022 has been really busy as we've had improvements made across 11 new products, ready to showcase at EAG. We've listened to feedback from UK arcades in particular, to provide solutions to match requirements and trends. As mentioned, this is the fun bit now!
Interview Courtesy of Coinslot