20 Jan 2023
Industry gives enthusiastic backing to EAG as show records double digit uplift in attendance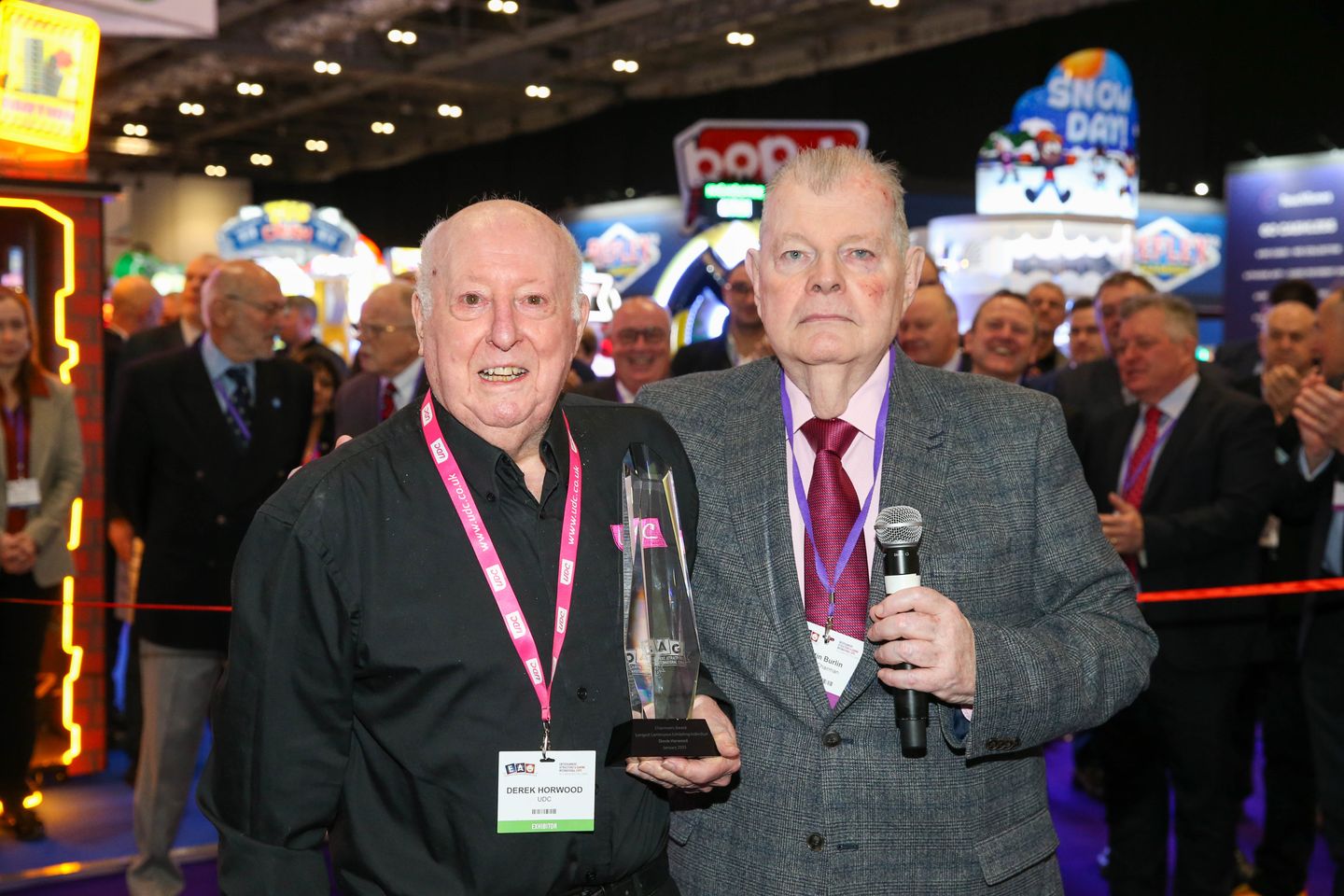 The UK amusements and low stake gaming industry provided a powerful endorsement of the new look EAG with year-on-year attendance up by 36 percent and enthusiastic feedback received from the majority of the 72 exhibitors occupying the 3,726 square metres of stand space at ExCeL London. The outline de-duped figures released by EAG organisers confirmed a show attendance of 3,469 compared to the 2,548 recorded in April 2022, the last edition of EAG.
EAG Chairman Martin Burlin stated: "This was the first edition of EAG following the decision to bring organisation in-house and I am delighted at the quality of delivery as well as the really positive feedback that we have received from exhibitors and the broader stakeholder community. EAG Show Director Nicola Lazenby succeeded in providing the industry with a professional environment in which to socialise, to network and I'm happy to say to do business. 2023 saw the introduction of two new show features in the form of the Safer Gambling Hub and the Bingo Hub – both of which were extremely well received.
"The EAG Learning Programme featured some very well-attended seminars and we are actively seeking feedback from the industry to identify ways in which we can enhance further both attendance and engagement. Change is never an easy process but I believe that we have succeeded in providing a solid platform for the on-going development of EAG."
"Whilst EAG was an undoubtedly positive experience we know that there's a lot that we can do in partnership with our customers to continue to develop the show and cement its status as the event for the Street Sector."
John White, chief executive of bacta added: "We wanted EAG to provide an opportunity to celebrate all facets of the industry that we serve and this edition did exactly that. Innovative product, fantastic exhibition stands, new feature areas and an industry that was looking ahead after the debilitating impact of Covid were all stand-out aspects of this year's show.
"Anecdotally I heard reference to the number of operators from Ireland who were in attendance, with exhibitors commenting that they had seen people who hadn't been to the exhibition for more than five years. The Safer Gambling Hub was a major success and it was really positive that we were able to secure the attendance of Kay Roberts, Gambling Commission Executive Director of Operations to officially open it. From a bacta perspective we will be actively seeking the opinions from all of our members and feeding it back into the EAG development programme."
Nicola Wallbank Director Sales and Account Management at Blueprint Operations stated: "EAG 2023 had a swagger and it felt like a show that was comfortable in its own skin. The mood of the industry was definitely a case of glass half-full – operators were openly saying 'we've got our show back' which is tremendous for everyone and a testament to the work undertaken by the new EAG team. The litmus test for any exhibitor is sales and I have to say they were really strong, and right across our entire customer base and range. So much so that the order book is full through to April and we have had to change our manufacturing requirements to ensure we meet customer demand."
Reflecting on the newly curated Bingo Hub, Miles Baron CEO of the Bingo Association said: "Our first time at EAG was a great success. Exhibiting alongside our BACTA friends and colleagues felt the natural thing to do as we have many common and shared interests – and we were not wrong! Bingo operators and suppliers felt 'at home' at EAG and the Bingo Association Bingo Hub can only get bigger and better over the years. We are here to stay!!"
Lee Willows, founder of ESG Gaming praised the introduction of the Safer Gambling Hub. He explained: "The Hub was a fantastic, welcoming and open space, perfectly located on the show floor and which benefited from good footfall. There was strong interest in the work of the organisations that bacta brought together within the Hub and it was incredibly beneficial having all of these organisations in a single 'go to' place."
EAG 2023 featured 72 exhibitors, occupying 80 stands across 3,726 square metres of net space.