05 Jan 2023
NRM will be setting the pace for product innovation at EAG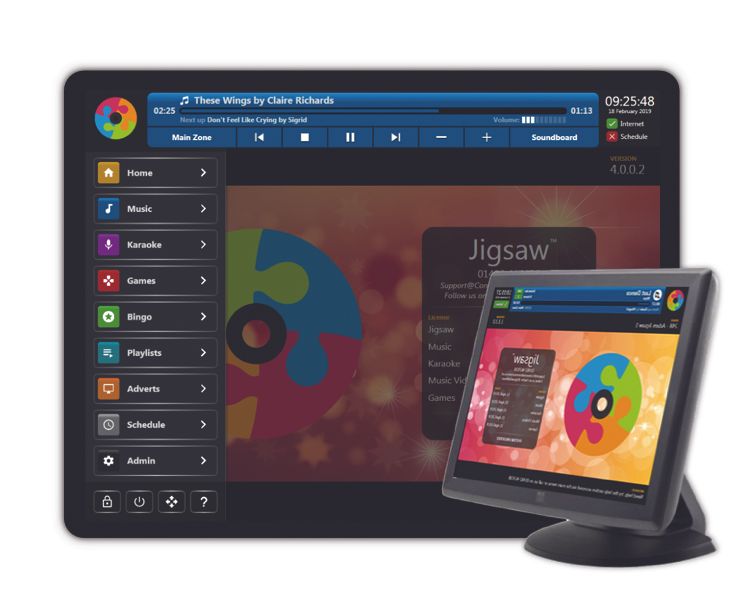 NRM will be at EAG demonstrating its credentials as a proudly independent business with a track-record of being first to market with technology empowered innovations, many of which have been developed in partnership with its growing customer-base.
Living up its 'Gaming and Entertainment is in our DNA' strapline NRM is the 'go to' technology partner for leading gaming entertainment brands across the AGC, Bingo, Holiday Park, LBO and Pub sectors. The NRM portfolio includes a product range comprising Jigsaw, AD-GO, Bingo Express 2, Flexi-Tab, as well as a collection of membership and mobile applications all of which enable hospitality venues to provide consumers with an enhanced entertainment experience at the same time as managing the costs of running a business.
With gaming and hospitality retailers operating in an increasingly challenging environment having the right platforms, content and tools to cost-effectively engage with consumers is paramount. The NRM product portfolio has been created to achieve exactly that courtesy of in-venue customer engagement, handheld bingo and gaming tablet platforms through to mobile applications and membership.
Jigsaw NRM's entertainment platform has continued to enjoy volume orders across AGC's, Bingo Clubs, Social clubs, Holiday Parks, Pub's and even cruise ships. During 2022 NRM has worked closely with its customer-base to further refine and innovate this leading platform which has resulted in a brand-new user interface, enhanced functionality, the ability to integrate into other platforms as well as a range of new content.
AD-GO, NRM's low-cost web based remote content management platform is packed with enhanced functionality and dynamic templates delivering real time and relevant information to venues. The platform is completely standalone and is also available as an integrated part of the Jigsaw platform.
The introduction of new games – both tablet and paper – on Bingo Express 2 along with additional automated reporting on all platforms, is delivering operators, cost effective, no fixed contract tablet solutions that are ultra-reliable and offer the very latest handheld technology.
NRM's mobile application and membership platforms have also seen additions in both functionality and promotional capability which has resulted in operators either adopting or moving over to NRM platforms.
NRM will also be using EAG to outline its road map for 2023 which will see it grow in both existing and new market sectors.