05 Jan 2023
Portman Asset Finance to show its support for the industry with return to EAG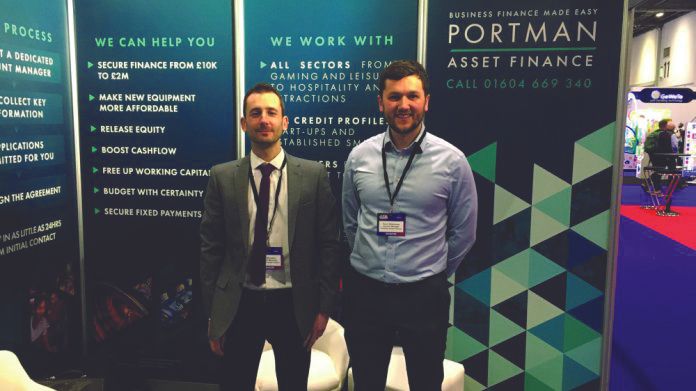 Portman Asset Finance will be on hand to answer all questions relating to sector-specific finance at EAG 2023, with head of marketing Saul Michelson promising "if there's finance available for your business, we will find it."
Q: It has been an unusual year for the industry delivering both significant opportunities and challenges, all of which makes EAG 2023 even more important. What are you hoping to get from January's show?
Saul Michelson: At this year's show, Portman will be showing our continued support for the industry, letting both current and potential customers know that despite challenging times we are still here to support them. We hope to meet customers old and new as well as have the opportunity to meet industry suppliers who want to discuss their 2023 plans.
Q: Looking ahead to the three days, can you give us an idea of what visitors will be seeing on your stand this year?
Saul Michelson: Visitors to our stand will have the opportunity to talk to our most experienced team about their growth or refurbishment plans for 2023 and get an understanding as to what their finance options might be.
Q: Now the sales pitch – what are the 'must-have' reasons for customers looking to take on your services at EAG? Is it the commercial offering, the opportunities the partnership can bring or the expertise you offer?
Saul Michelson: Unfortunately, businesses in the entertainment, amusements and gaming industry can find it difficult to obtain finance from traditional lenders and increasingly so this year. Portman not only has access to specialist funding, but is increasingly aiming to lend our own money, which includes to our customers in the EAG industry.
With Portman you'll find an experienced and understanding finance partner, and if there's finance available for your business, we will find it.
Q: Can you talk us through some of the new services and promotions that we should be looking out for at EAG?
Saul Michelson: Portman is aiming to lend more of our own money to the EAG industry, we have funds and criteria that are simply not available elsewhere. If your businesses has struggled to obtain finance or you want your best chance to obtain funds for investment, talk to us.
Q: Hopefully we've got a good run at trading this year, in terms of product and development, what's your focus in the coming months?
Saul Michelson: Our focus at Portman will be to help the UK economy capture new opportunities. Many businesses are having to adapt, add new products and services, invest in new equipment or adopt new technology in order to secure future revenue. Portman can help businesses do that.
Interview courtesy of Coinslot