05 Jan 2023
Quantum leap: Playsafe Systems unveils V6.2 of its industry-leading machine management system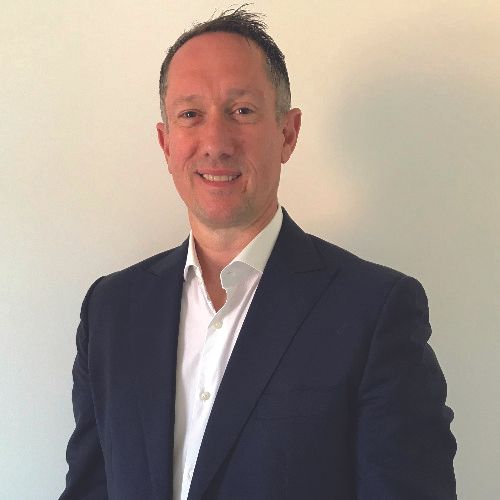 The cutting-edge Quantum V6.2 is poised to be star of the show on Playsafe Systems' EAG stand this year. MD Ian Fuller explains the upgrade's new "suite of dynamic features," including RealTime Alerts and Quantum TITO.
Q: It has been an unusual year for the industry delivering both significant opportunities and challenges, all of which makes EAG 2023 even more important. What are you hoping to get from January's show?
Ian Fuller: Playsafe Systems and Thomas are gearing up for a dynamic start to the New Year on Stand 240 at EAG with a suite of software and hardware solutions for the arcade and bingo sectors.
Q: Looking ahead to the three days, can you give us an idea of what visitors will be seeing on your stand this year?
Ian Fuller: Visitors to Stand 240 will see the latest version of our industry leading machine management system – Quantum V6.2. This update powers a suite of dynamic features including RealTime Alerts and Quantum TITO.
In addition, the Thomas 8021C and the 8026C compact PayStations will also be on show. The Thomas 8021C Gaming PayStation is one of our most advanced, automated Kiosk Terminals. It can swiftly and securely handle bulk mixed coin processing, TITO ticket redemption, change-giving and banknote payout.
Finally, Playsafe will also demo the new Click systems, developed in association with VMA Systems. This machine and redemption management system is designed for independent operations and features an intuitive, simple to read dashboard.
Q:Now the sales pitch – what are the 'must-have' reasons for customers looking to buy your products at EAG? Is it the commercial deal, their return on investment or the fact that they're just good products people will engage with?
Ian Fuller: Playsafe Systems is an independent, trusted name in the sector, which works closely with its customers to provide solutions that address their unique needs. We do not offer a one-size-fits all solution. This is why we are the preferred choice of many leading operators in the UK, such as Mecca Bingo.
Q: Can you talk us through some of the new innovations and promotions that we should be looking out for at EAG?
Ian Fuller: The Quantum V6.2 software update powers a suite of dynamic features including RealTime Alerts – the 'as it happens' notification system, which lets staff deal with issues and better protect players in the moment.
RealTime Alerts join other features that can be accessed via the Quantum Handheld, which is an app and device combination that allows Quantum users to carry out tasks while mobile in their business. Visitors will be able to see the handheld in action at EAG and find out how staff can carry out manual meter collections, TITO ticket verification, processing of handpays, redemption of player points, issuing promos and more.
Quantum TITO is one of the most popular features of the system opening doors to cashless in new locations, due to its effectiveness, low price point and ease of use. Playsafe expects orders for the system to surpass 8,000 machines this year. Along with the Thomas 8021C PayStation, TITO also ticks the cashless box, as the Thomas 8021C allows users to purchase a TITO ticket using their debit card.
Q:Hopefully we've got a good run at trading this year, in terms of product and development, what's your focus in the coming months?
Ian Fuller: Playsafe has firmly established itself as the trusted name in machine data management systems. Our Quantum TITO has become one of the most popular TITO systems in the UK. Alongside the much-loved Thomas PayStation, the system is reliable and easy for staff and customers to handle.
We look forward to seeing our customers on Stand 240 and sharing with them our plans to make their data work even harder for them in 2023.
Interview courtesy of Coinslot