05 Jan 2023
For UDC EAG is the most important show of the calendar in terms of sales for the forthcoming year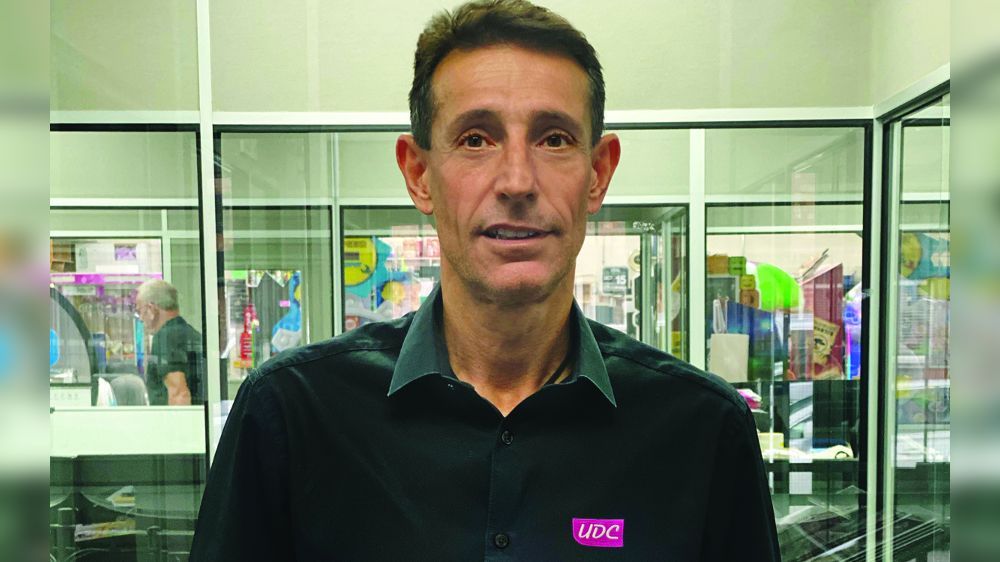 UDC sees the lion's share of orders for the year as a result of EAG. The show delivers the opportunity to see more people face to face in those three days than at any other point in the year. Jonathan Lauder explains.
Q: Looking ahead to the three days, can you give us an idea of what visitors will be seeing on your stand this year?
Jonathan Lauder: UDC will be showing a range of brand new games as well as those that have performed so well for everyone this year.
New games include the giant LED Carnival Wheel redemption game by Teamplay, a deluxe version of the StepmaniaX next-gen dancing game, Bullseye Crack Shot video shooting skill game with redemption tickets, 3 player kiddie shooting videogames Zombie Splash DX and Dinosaur Era DX for when a 4 player machine is too big and a 2 player just won't do.
The 'Go Go Basketball' twin hoop 2 player kids basketball game. A new 3 seater kiddie ride 'Horse Guards Carousel' with a royal theme. From Touchmagix is the Carnival Cups Crane, combining a crane and a video skill game which awards extra grabs or redemption tickets to players to keep them engaged and motivated to play for longer.
From Elaut comes a new 6 player update of the hit Wizard of Oz game in the shape of the 'Emerald City Edition' pusher game refreshing a modern classic with a new twist.
Q: Now the sales pitch – what are the 'must-have' reasons for customers looking to buy your products at EAG? Is it the commercial deal, their return on investment or the fact that they're just good products people will engage with?
Jonathan Lauder: Good old fashioned great value, quality, playability and earning potential. It's our favourite recipe for success.
On top of that, with all successful games there's a confluence of elements which can feel like catching lightning in a bottle. It's ineffable but real. You know it when you see it. To our good fortune, we've had a surprisingly good track record of finding these games over the years.
Q: Can you talk us through some of the new innovations and promotions that we should be looking out for at EAG?
Jonathan Lauder:The Carnival Cups Crane combines both crane and video skill game in a single cabinet. What is nice about this is that it can be setup to award redemption tickets for sites that use tickets, or to award extra claw grabs in sites that do not, making it very flexible and suitable for a wide range of operations. The Blocks Store pusher game uses plastic building block bricks instead of coins and anything pushed over the edge is the player's to keep and take home including boxed prizes. Kids love the bricks and come back for more all the time.
The Carnival Wheel by Teamplay employs LED display panels all the way around the outside of the wheel, transforming it into a huge display which colourful animations. The dynamic nature of the wheel is a big upgrade from the traditional static printed wheels of yesterday and enables a wide array of exciting in game features.
Q: Hopefully we've got a good run at trading this year, in terms of product and development, what's your focus in the coming months?
Jonathan Lauder:It's both exciting and exhausting. We've got exhibitions in India, Dubai and Ireland coming up soon and before you know it will be Easter. In the lead up to Easter and summer the focus will be on delivering the games, tickets and equipment ordered at EAG to customers on schedule and ensuring that everything is running smoothly for them. We have various other machines still actively being tested and developed which we plan to bring to market this year so keep an eye out for more new equipment from UDC.